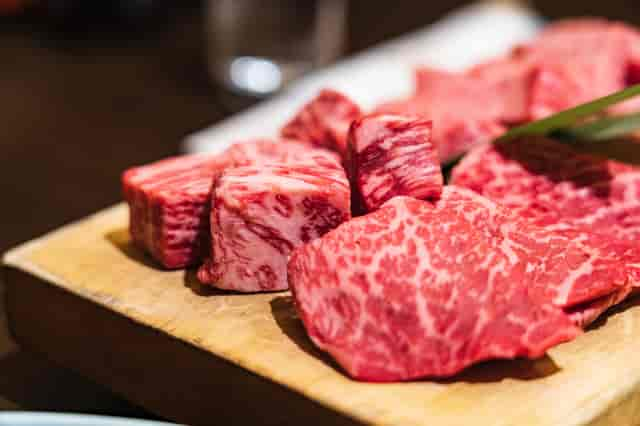 How We Source Our Meats
Sustainably Raised Foods
We believe there is a lot of truth in the old adage that "you are what you eat" and, well, who wants to be a chemical preservative or a steroid? Not us! That's why all of our meats are humanely raised and processed with non-GMO feed and NO steroids or hormones. We sell pasture-raised (free range) chicken, organic pork , and fresh American lamb that have never been packaged, frozen or pre-cut! 

Come try our delectable thick-sliced bacon cut to order – it's definitely a favorite with customers! We grind, cut and produce many products in small batches right here on the premises, which means our ground chuck is actually 100% chuck steak and our sausages and specialty burgers are always fresh and void of any dyes or artificial preservatives. Our grass-fed beef is dry-aged on the premises until ready to be put in the case and cut to your order. Come enjoy Ventura's authentic butcher shop – and so much more!
Certified Piedmontese
Great Plains Beef, based in Lincoln, Nebraska, is a premium beef producer exclusively marketing Certified Piedmontese® beef. The Piedmontese breed originated in the Piedmont region of northwestern Italy, where it was prized as lean beef with a natural tenderness. 

Certified Piedmontese cattle are fed an all-natural vegetarian diet. They spend the majority of their lives grazing open rangelands and are carefully finished on a high-quality grain diet. Humane handling, natural and healthy feed, and the wide-open grasslands of the Great Plains create an environment conducive with raising all-natural cattle—without the use of antibiotics or added hormones. Certified Piedmontese cattle are processed in a USDAinspected, state-of-the-art processing facility. A rigorous, comprehensive HACCP plan, five- to six-step intervention program, and knowledgeable, experienced staff all contribute to a safe, high-quality end product.
Niman Ranch
Niman Ranch and its network of U.S. family farmers and ranchers raise livestock humanely and sustainably to deliver the finest tasting meat in the world.

Network of Small, Independent U.S Family Farmers
Niman Ranch works with one of the largest networks of small, independent U.S. family farmers and ranchers – 740 and growing.

The Finest Tasting Meat
Niman Ranch offers a complete line of Certified Humane® fresh beef, pork, lamb and a variety of smoked and uncured meats.

Strict Animal Welfare Protocols
Their raising protocols were developed with the help of animal welfare expert Dr. Temple Grandin, and are among the strictest in the industry.